I can't get my Kindle to work. Well, I mean, I can get it to work, but I don't know what it's doing. I have somehow managed to use it to purchase
The Collected Works of Jane Austen
, though, so that's probably not a good sign.
I made this with
IOGraph
: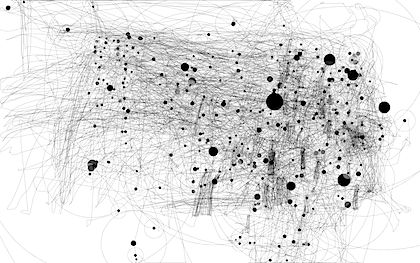 It is cool!
Here is
a link to the sort
of competent, even-handedly critical movie review I am incapable of producing — in this case, specifically because I had no idea any of this stuff was happening at any level of the text. Deep down in my doughty Amurrkin heart I honestly do not believe that there are now (nor were there ever) people in the world who are analogous to Malfoys. To me, the Malfoy family are figures of such uniquely baroque, decorative absurdity that I have little use for them beyond watching fan-authors play Barbie games with their dirty parts. Anyway, this essay is really, really excellent, and I even liked Cristopher Hitchens's
linked review
, which is nearly miraculous given its origins.
(Hitchens is the world-class dickhead/idiot who wrote that
deplorable article
in
Vanity Fair
about how women aren't funny, because of the Holy Uteri, or something, and horseshoe teeth. I later saw the interview he gave to Charlie Rose about his cancer/latest autobiography, and alas! He did not come off as the uncomplicated doucheface I was expecting to see. I mean, he is politically sophomoric, and he loves Tony Blair and he hates Bill Clinton and he believes in 'honor' [?] and in the notion that war is something the Big Boys simply
must
do when called upon by destiny to liberate the downtrodden, whether the downtrodden are into it or not, which
aaaaaaaaaagh
. Aaaagh, man. But! While I still would not want him on my Quiz Bowl team, I'm not as interested in seeing him publicly defenestrated.) (Also he is a
famous and irascible atheist
, which is kind of cute.)
This review
, which describes and then demolishes the unwatchableness of the
Watchmen
movie, is also the sort of thing I am incapable of producing. Mostly because I lack, um — stamina? That's the one.
(I think that
Watchmen
is unfilmable because it is already more or less a dismantled movie, presented shot-for-shot in the guise of a comic book, and it can go just that far and no farther without becoming something very unlike itself — so "filming"
Watchmen
, as such, is a bit like trying to make a movie out of, like, real life crime-scene photos. Or
this
. It already happened!)
January is National Appreciate Some People Who Are Way Smarter Than You Month, though, so I thought it wouldn't hurt to show a little love.
Oh! Also, too — speaking of admirable smart people,
Helen posted a new fic
! It's alternative-universe baby Kirk/Spock, but I don't see why that should stand in the way of your enjoying it as much as I did.
FUN FACT:
The very first slash fanfic I ever read, way back in, like, 1998, was Kirk/Spock. It was not quite so good as this one, let me tell you. I think they had sex, at one point, on the bridge. And giggling may have been involved (not mine) :[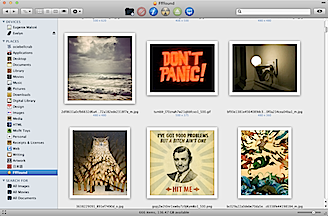 SOME LINKS, JUST BECAUSE:
1. I would shank a bitch to
get to see this
.
Arcadia
is my favorite play.
2.
Weird, but funny
.
3.
This Is My Taste In Women
: Socially-acceptable proxies of naked WASPy teenaged boys, with freckles! Looking at that many photos of anemic, nekkid white chix will give you snowblindness, dude. Also: Gross!
4.
SPEAKING OF WHICH: ALSO VERY FUNNY. THE END
.
Now I'm going to stop posting every 48 hours and go back to the naked-man comics. Don't cry, don't cry! You'll ruin your make-up.
ETA:
YAAAAAAAAY
!! (h/t
The Brit List
)